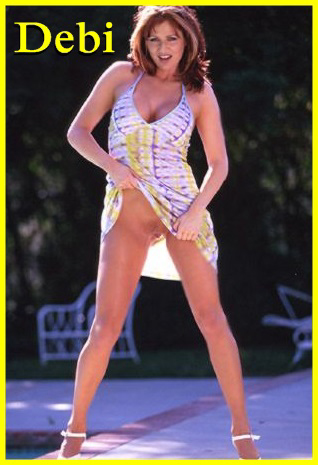 Today was beautiful outside. Last few days of the Summer are always exciting with all the guys and gals taking advantage of it and hitting the lake and pools.
I was headed to lake when I saw my much younger neighbor and his girl enjoying the sun. They looked amazing sunbathing nude. They have a high fence but Leon gave me a little peep hole. That's right, he knows I get off watching them. While she was giving him one fucking hell of a blowjob, I finger fucked my cougar pussy while I watched. We made eye contact the whole time. I must say, she takes his huge cock like a pro. I think she heard me moan because after standing up and whispering to Leon, she looked my way too.
They both walked over to the fence and invited me to join them. We shared a delicious three way kiss. I got down on my knees and showed her just how a blowjob should be done. She may be a pro, but I am even better.
Give me a try, you won't be disappointed.
Written By: Debi
Call Debi @ 1-866-649-3992
My Other Sites: The Klassy Kat
Debi accepts credit cards for Phone Sex at 1-866-649-3992
Learn more about her at her Naughty Cab Confessions
Phone Sex Website