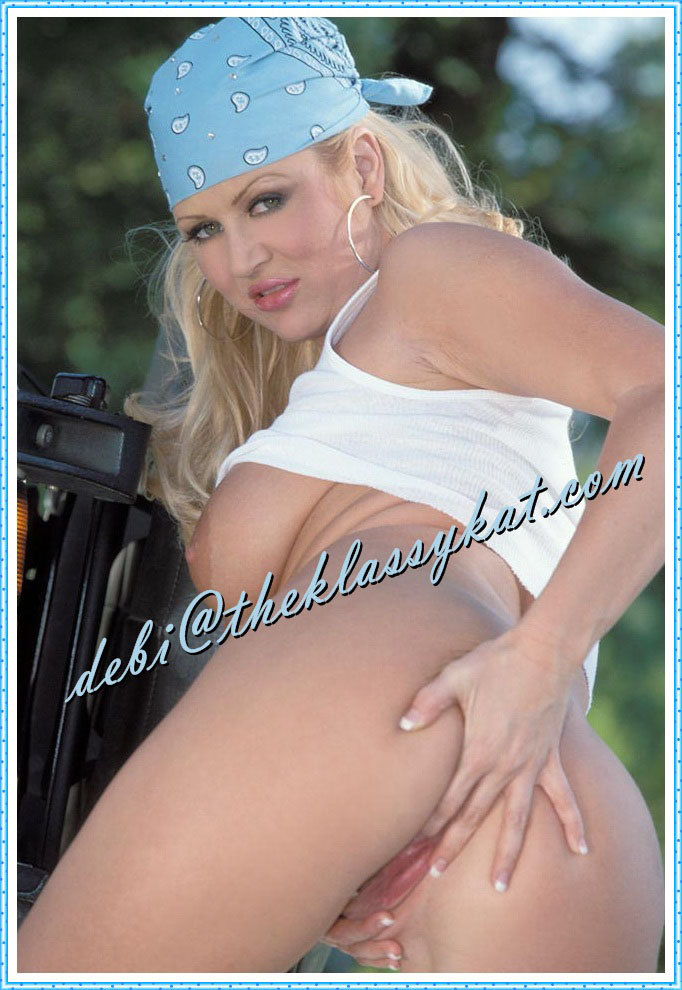 I was washing my car and my mind began to wander to all the hot, much younger men that call me. Funny how when I was younger I loved to fuck older men and now younger men is my thing. They are so eager to please and cum so many fucking times with me. There is nothing like taking a load of jizz in each of my fuck holes in just one fuck session.
  The men around here all just call me Dirty Debi because I am up for anything. I noticed my newly married neighbor watching me. I didn't say a word but just slipped out of my shorts and began showing off my hot, mature twat. Looks like we are about to play a little show and tell. He took out his dick and it was already rock hard.  Mmmmm, so thick with the helmet type head I love to suck on.
He came over and whispered in my ear that he already knew all about me and was waiting for his chance. I smiled as I grabbed his dick to guide it into my creamy, hot cunt. He began to pound me against my car. "Fuck Mommy", I moaned as we both came hard together. 
Dirty Debi
Debi accepts credit cards for Phone Sex at 1-866-649-3992
Learn more about her at her Naughty Cab Confessions
Phone Sex Website