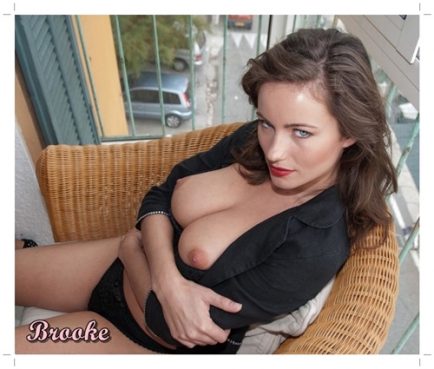 We get into a huge fight. You got the VISA bill in the mail. I spent a small fortune last month on shoes, summer dresses, and sexy lingerie. Well, you sure enjoyed fucking me in those things, and you want a hot girlfriend. You yell, and I yell back.
You storm out of the room. I start to feel kind of bad, but I am still mad. When you return, instead of an apology, I have my naked tits waiting for you. You can't stay angry when you look at my luscious big tits. You grab those tits and pinch my nipples. You kiss me, and I bite your bottom lip.
You pick me up and toss me into the bed. Your pants come down, and you thrust your hard cock into me. You control me. You pin my arms back. You hold me down. You fuck me with aggression. You dominate me. The passion is intense. I cum so hard. OMG, I love make- up sex!
~Your Naughty Little Brooke~
Brooke accepts credit cards for Phone Sex at 1-866-921-7101
Learn more about her at her Naughty Cab Confessions
Phone Sex Website